Give us a review on Google+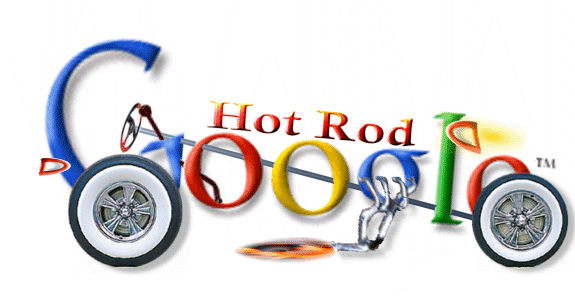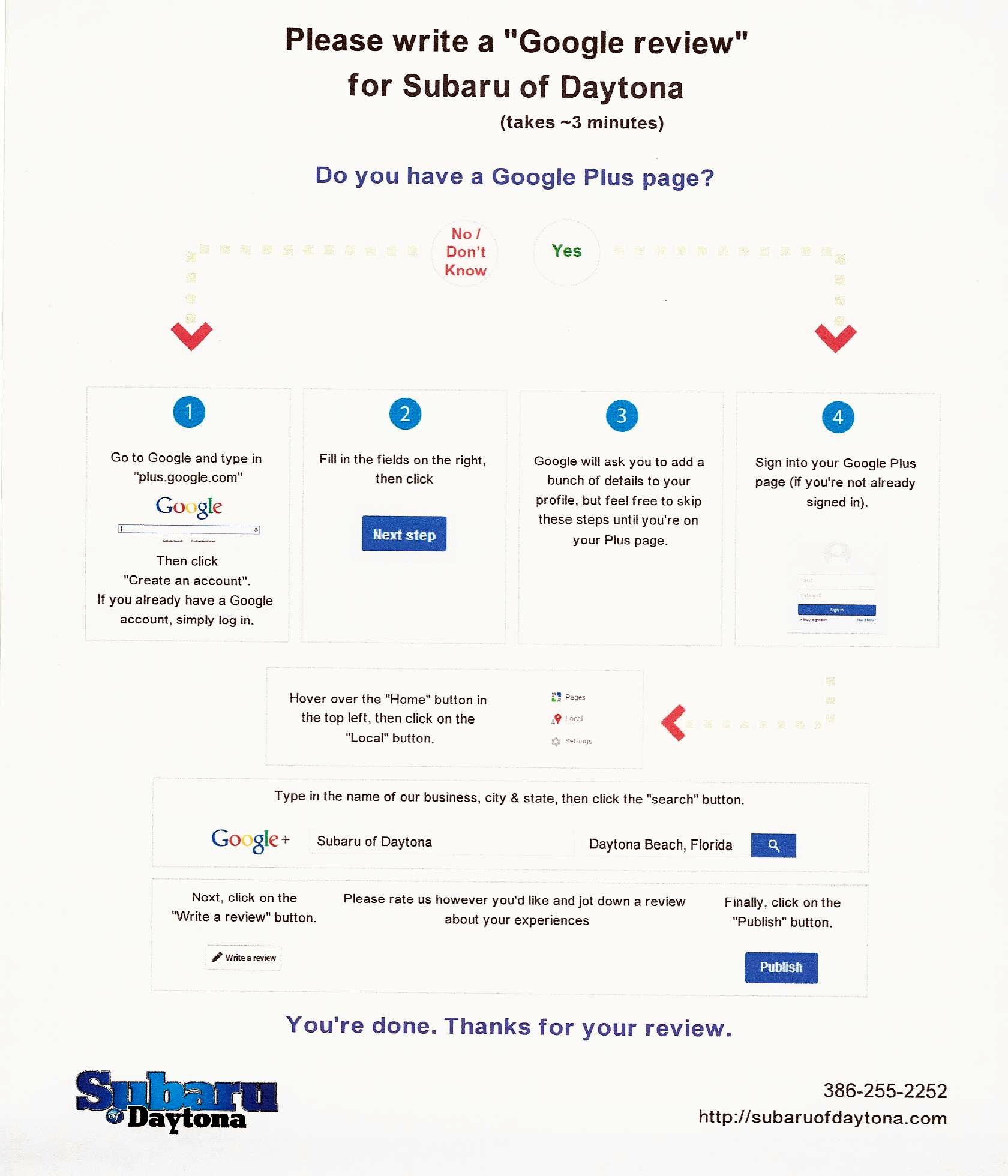 A few Reviews

Scott Adie
reviewed in the last week
Quality
Excellent
Appeal
Excellent
Service
Excellent
Ivan 'the Terrible' is really just the opposite. When we were considering buying a Subaru Outback, we went to Subaru of Daytona. We told Ivan what we were thinking and he enthusiastically took us for a test drive and answered all our questions about the 2013 Outback including some very technical questions that my 26 years as an ASE Certified Mechanic raised for us. Our test drive was nothing short of an 'experience' in all the Subaru can do and that's more than any car in it's class as far as we're concerned. My wife even enjoyed driving through Ivan's obstacle course. We weren't prepared to purchase a car that day or we would have. After our extra car sold, nearly two months later, we went back. We found the same Ivan we found on our first visit. We bought our new Outback just the way we like it including several 'Dealer Added' extras like custom leather, a trailer hitch, all weather floor mats, Auto Butler Service and an extended warranty. All of that came at a very reasonable price and they gave us good trade in value for our 2004 Chrysler Sebring. What can I say, Subaru of Daytona is tops and Ivan is the best. Go there, buy a great car.


A Google User
reviewed a year ago
Nancy says: March 13, 2012 at 5:16 pm As a single woman in my 50?s, buying a car was the worse thing in the world ? that's why I kept my car for 12 years. At Subaru of Daytona something on the lot caught my eye so I decided to take a chance, and I'm glad I did. My salesman, Ivan, was the "Best." He was knowledgeable and accommodating, patient in explaining the features of the car to me. Jeff, the sales manager, was so helpful in getting me to a price that "fit my budget." I am estatic with my purchase and my newly found dealership. I would like to thank the people at Subaru of Daytona for creating such a positive car buying experience for me
Been there? Share your experience.
Your review will help your friends and others learn more about this place.
Similar Places